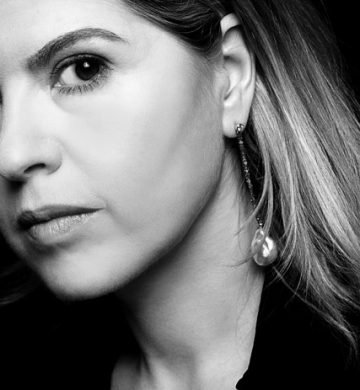 Lilly Hastedt is a highly trained jewellery designer and maker. Using only the finest materials, simple shapes and clever detailing, her jewellery is simple, sophisticated and versatile. A passion for colour and texture comes from her upbringing in Guatemala, a land with vibrant colours and landscapes. She has a particular affinity and expertise in pearls, coloured gemstones and diamonds.
Most of her work is made using traditional goldsmith techniques and has also incorporating new technologies. Lilly's training began at the Gemological Institute of America where she completed the Graduate Gemologist course in California in 1990. Lilly also trained as a goldsmith in Germany where she undertook a three-year apprenticeship at a goldsmith's atelier. It also afforded her an opportunity to be inspired by contemporary German design. Upon finishing her apprenticeship, she continued advanced studies in art and design at Sir John Cass in London where she completed a Masters in Arts, Silversmithing and Allied Crafts.
In previous years Lilly worked from her studio in Clerkenwell where she privately commissioned to her clientele in the UK, Europe, the United States and Central America. She was also an exhibitor at the prestigious Goldsmith's Fair in London for 11 consecutive years.
The full collection of her work will be viewed at her exclusive jewellery boutique in Notting Hill beginning of October.