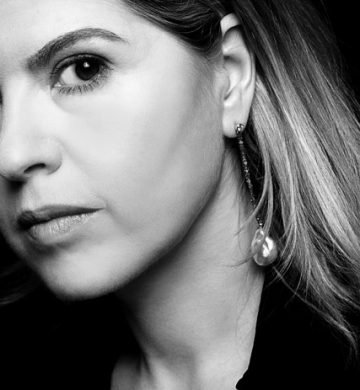 A year ago jeweller Lilly Hastedt moved her atelier-jewellery boutique from Old Church Street in Chelsea to Notting Hill. The stylish boutique is located in Lonsdale Road, located just off the ever fashionable Westbourne Grove.  You will meet the designer, a highly trained goldsmith and designer with over 20 years experience. Lilly's jewellery is designed and made by her and her team in London.
She creates versatile, sophisticated jewellery which is extremely graceful and classic, but simultaneously has a distinct contemporary edge making it totally à la mode.  Lilly's jewellery is for the woman who wants to add a touch of glamorous style to denim as well as discreetly accentuating haute couture.  Her jewels are pure understated chic and are perfectly adaptable to any occasion.
A qualified gemologist, Lilly has a particular affinity and expertise in coloured gemstones and diamonds and also has a passion for pearls, which she uses to great effect.  Lilly always goes to great lengths to source the most beautiful stones and materials from around the world and her jewels are renowned for their simple shapes and clever detailing.  Colour and texture are also much in evidence, the result of her exotic upbringing in Guatemala.  Further inspiration for her designs comes from her life experiences, which Lilly successfully blends with her own inherent sense of style, artistry and elegance.  
Lilly has a bespoke service where clients can commission a piece of jewellery.  She will guide the customer with new or existing gemstones, creating a fabulous piece of jewellery that fits their personality.